Topic consacré au roman
Crosscurrent
, écrit par Paul S. Kemp !
Il se déroule en l'an 41, entre les séries
Legacy of the Force
et
Fate of the Jedi
. Il met en scène Jaden Korr, chevalier Jedi de son état (et héros du jeu vidéo
Jedi Knight : Jedi Academy
), ainsi que d'autres personnages, entièrement nouveaux.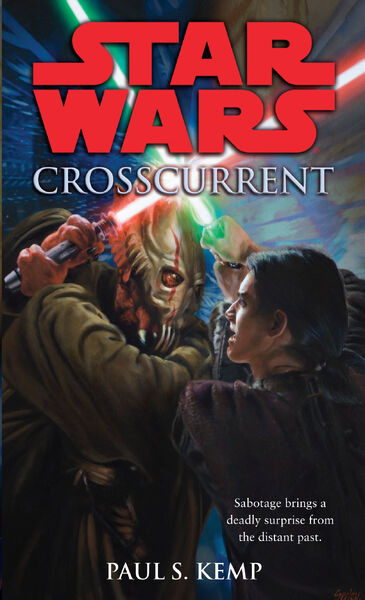 Synopsis :
Disponible en VO au format paperback, pas de date pour le moment en ce qui concerne la VF.
Dramatis Personae
:
Jaden Korr - Jedi Knight (human male)
Kell Douro - assassin/spy (Anzat male)
Khedryn Faal - captain, Junker (Human male)
Marr Idi-Shael - first mate, Junker (Cerean male)
Relin Druur - Jedi master (human male)
Saes Rrogon - Sith Lord; captain, Harbinger (Kaleesh male)
Drev Hassin - Jedi Padawan (Askajian male)
Extrait 1
:
Extrait 2
:
Extrait 3
:
Extrait 4
:
A noter qu'une suite est prévue.